TarOFF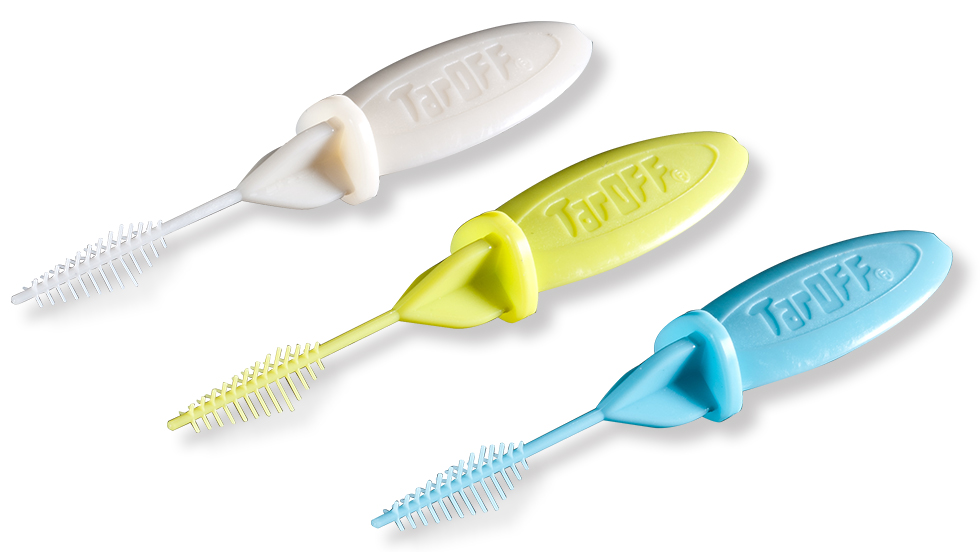 TarOFF® interdental Brush
Durable plastic resin
No metal or wire, safer to use
Economical & Disposable
Flexible and hygienic
Rounded brush head kind to gums
2 Sizes Available (M-size, S-size)
3 colors available (white, yellow, blue)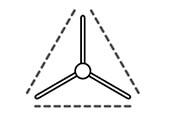 Top View of Brush Head
The Triangular shape is to fit interdental gaps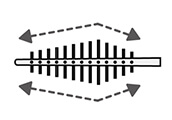 Side View of Brush Head
Tapered shape to insert the gaps in&out easily
Quick Details
Feature
Metal Free interdental brush
Raw Material
FDA approved plastic
Packing Dimension
85mm x 217mm x 10mm
Length per piece
4.8cm
Weight per piece
2.3g (with cap)
Colors
White, blue or yellow
Cap/cover
Each one piece has
Certificate
FDA, SGS, RoHS
Caution:
Never force brush into smaller gaps.
Consult with your dentist before using when you have gum disease or bleeding.
Keep out of reach of children.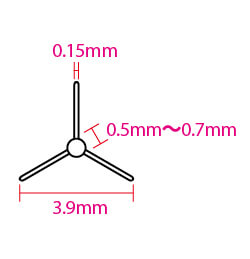 TarOFF interdental brush is the new design, comfortable and easy-to-use between teeth cleaners to remove dental plaque and food particles from between the teeth and around bridges, crowns, and dentures.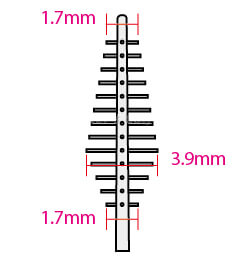 TarOFF interdental brush is made be one-piece plastic injection and features 39 tiny bristles on the easy-to-use handle without metal or wire for people to use more comfortable. TarOFF interdental brush is adapted to the natural triangular shape of the interdental space.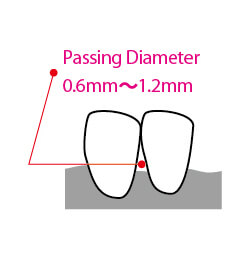 The bristles with the triangular & tapered shape to fit easily between most teeth that help to remove dental plaque where gum disease often begins and toothbrushes cannot reach. TarOFF interd3ental brush will easily help you to clean between teeth at least once per day.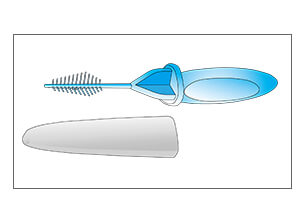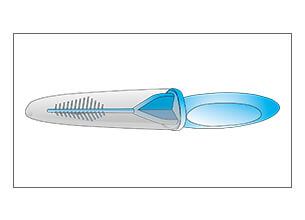 There's a cap one every each to make sure the hygiene.
Instructions of Use

Place the triangular brushes against the triangular interdental gap.
Flexible stem allows easy reach to molars
Deep cleaning back&forth to remove food debris and dental plaque
Package
6 pieces for refill-
Remove & store bottom half of blister for re-filling "Carry Case"
6 pieces Carry Case-
"Carry Case" in the top half of blister holds 6 pieces for convenienc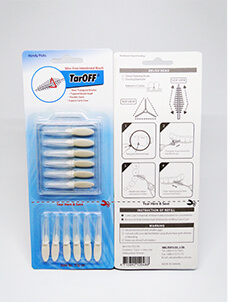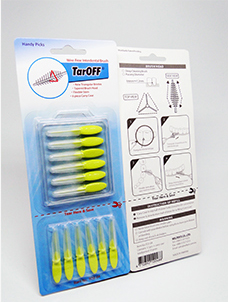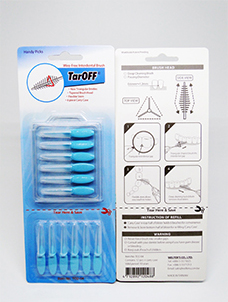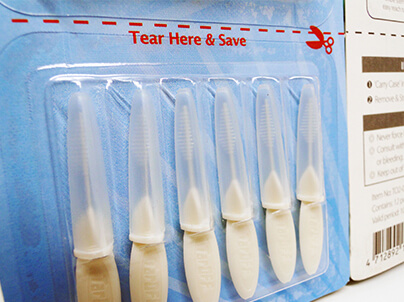 Reseal zip-bag, easily to bring out for travelling.