Stationery

ORBIS® Circle Ruler
Replace more than 30 templates, saving money and time.
Uses 0.5 pencil or pigment pen for drawing make-up.
100% centering with no setting-up time.
Bold line circle making is also possible.
Easier to draw radial arcs with ORBIS.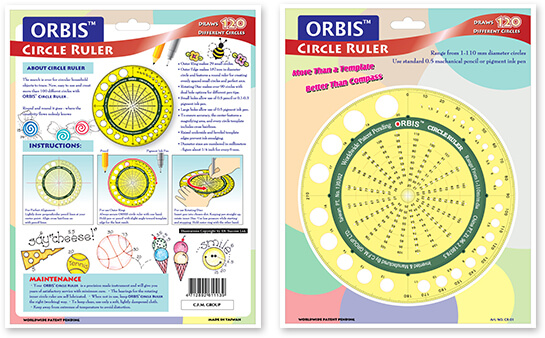 From 25 to 150mm dia. in every millimeter cutting size.
Precision, simple set up - aim and cut.
Safety design for changing the cutting blade.
Max. thickness 1 mm for paper, acetate, stencils, cloth, balsa, etc
With accessaries: Cutting mat, 360rotating kinife & 3 spare blades.
ORBIS® Circle Cutter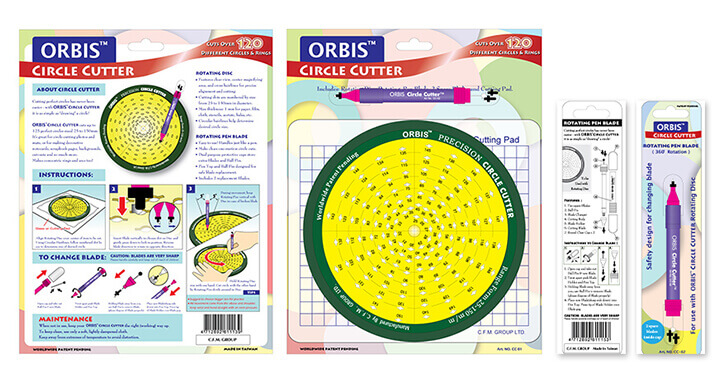 Staple Remover
Efficient to remove staple
The easiest & fastest way to remove staples.
No tearing paper or document.
Available for No.10, 26/6, B8, No.3, 23/8, etc.
Modern appearance designed to be used easily like scissors.


ORBIS® Others
After years of working with well-known brands, we have deep research and development skills to enables create reliable and convenient products. Tell us your needs/ideas then we can help you to make it come to life!