Brush Picks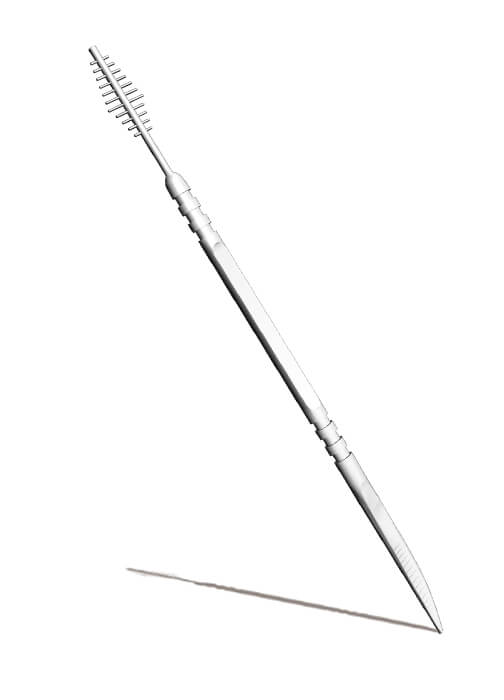 BRAND NEW TOOTHPICKS
New Material: More flexible and strong
New Process: Bristles finer and longer
New Design: Fish Bone Style

QUALITY APPROVAL
BPA free
No plasticizer, SGS test approved.
Comply with FDA & REACH regulations.

MULTI-FUNCTION
Fishbone Style Brush-Tiny bristles brush away food particles efficiently.
Scored Edge Tip- Scored edge gently removes plaque between teeth and file away early tartar.

GREAT CUSTOMER SATISFACTIONS
A billion pieces sell per year.
Lots hotels and airlines specified to use.
Testing

Report

Complay with FDA and REACH regulations. (From SGS testing report.)

Round safety tip protects gums.
Tiny bristles brush away food particles efficiently.
Flexible stem allows easy movement around molars without splinter.
Food grade plastic resin, hygienic, non-porous. (Comply with FDA&REACH regulations).
Scored edge gently removes plaque between teeth.
Triangular-shaped tip fits comfortable between gaps in teeth.

Caution:
Never force into smaller gaps
Consult with your dentist before using. (If you have gum disease or bleeding).
Keep out of reach of children.
How to use?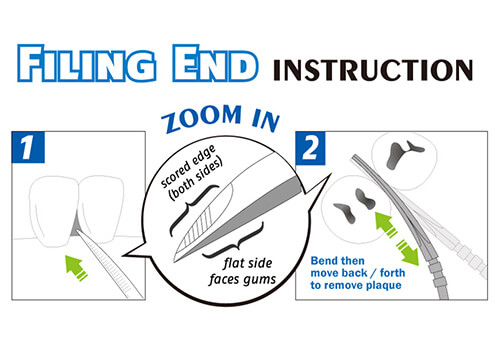 Triangular-shaped fits interdental gaps, flat edge faces gum upon insertion.
Bend to right or left then move back/forth.
Scored edge on both sides to file away plaque and early tartat gently.
Flat underside stimulates gum during plaque removal.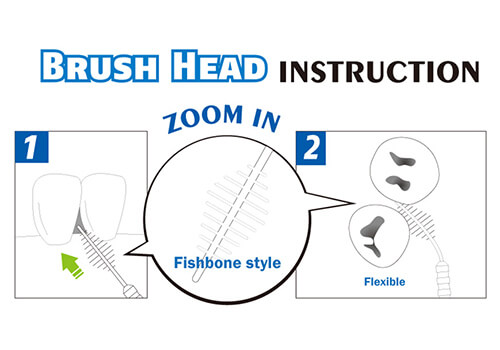 One-piece plastic, no break, no splinters, non-porous.
Insert brush horizontally into the gap.
Rotate or slide the brush back/forth to remove food particles.
Package Method
Various packing choices to suit your various requirement
Easy to bring out, just put in the pocket or purse.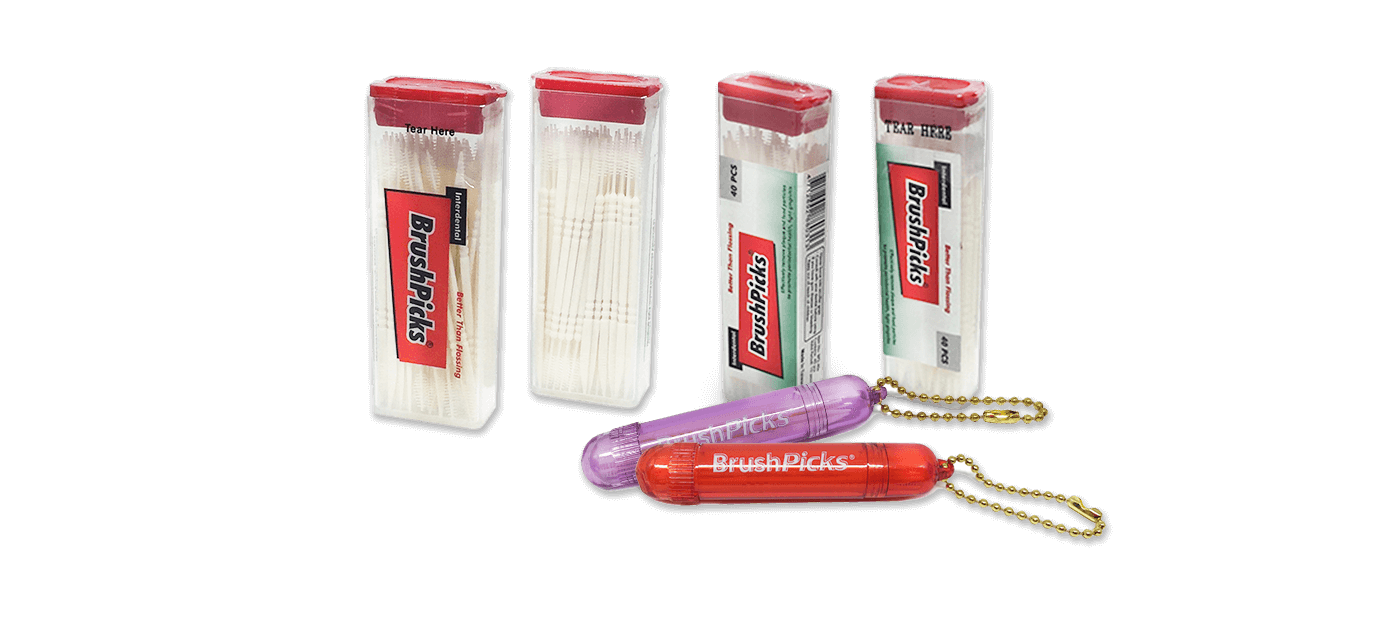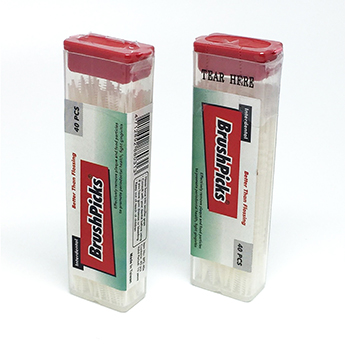 BP-E-40S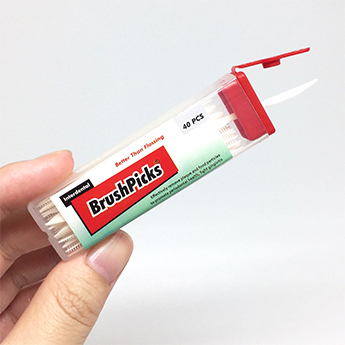 BP-E-40S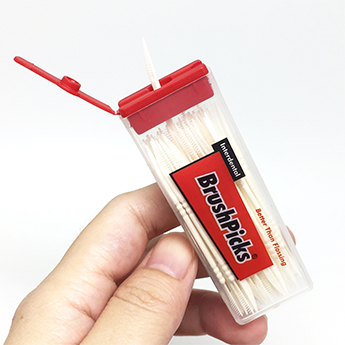 BP-E-60S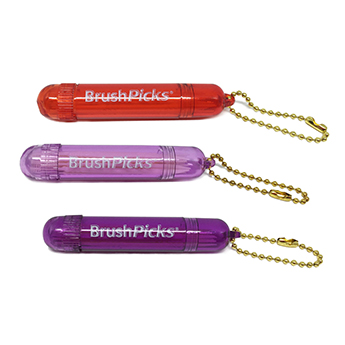 Key Chain
Suit for the consumer used. One at home, one in office and one in the car.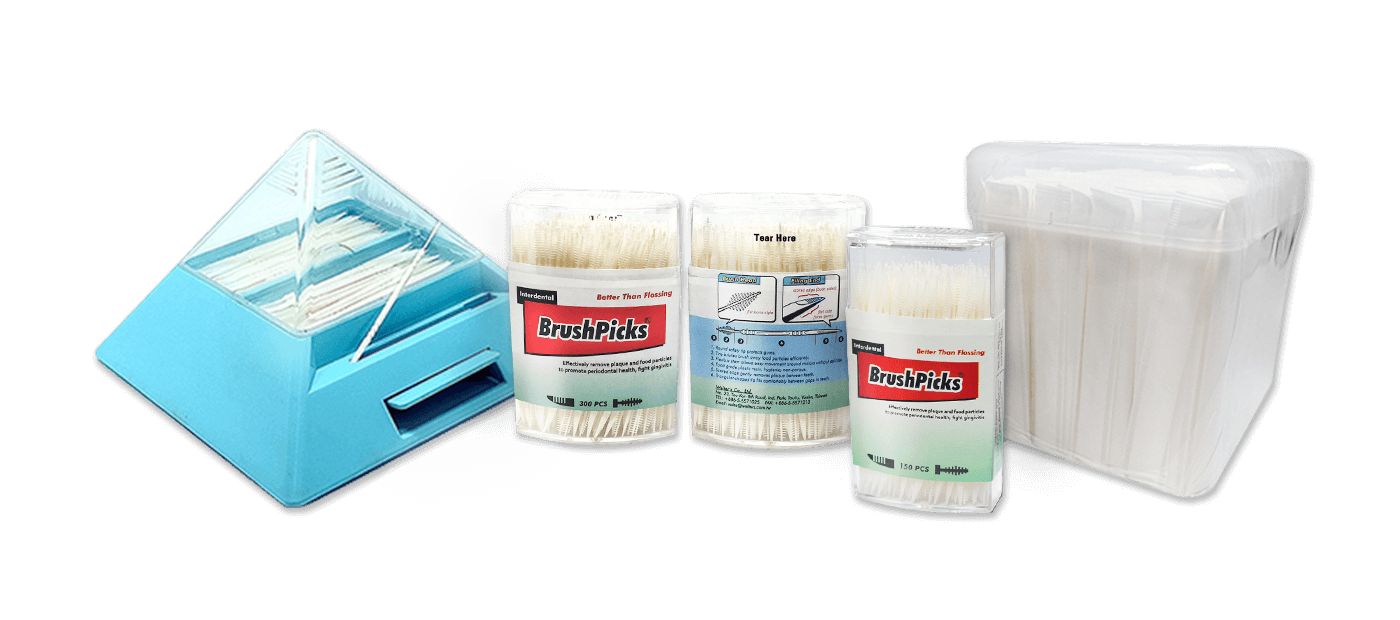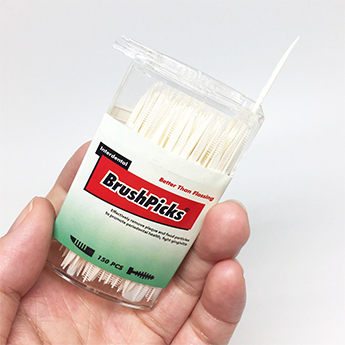 BP-E-OV150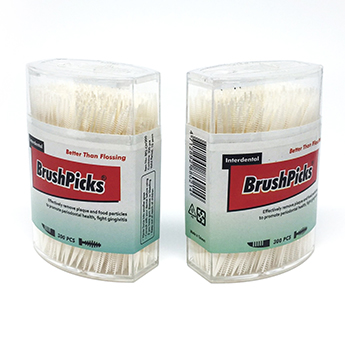 BP-E-OV300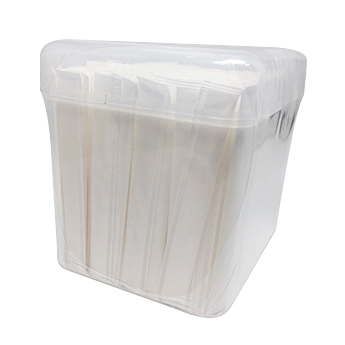 5A-400 (4B)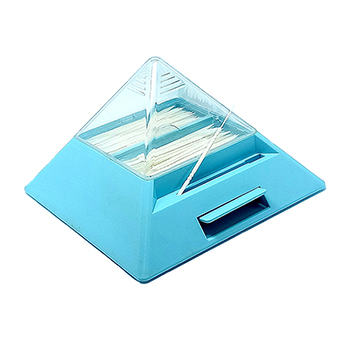 Pyramid toothpick dispenser
Using the latest, hygienic, eco-friendly and outstanding toothpicks and get the extra bonus that enhancing your company image efficiently in an economic way. Just print your logo on the pack.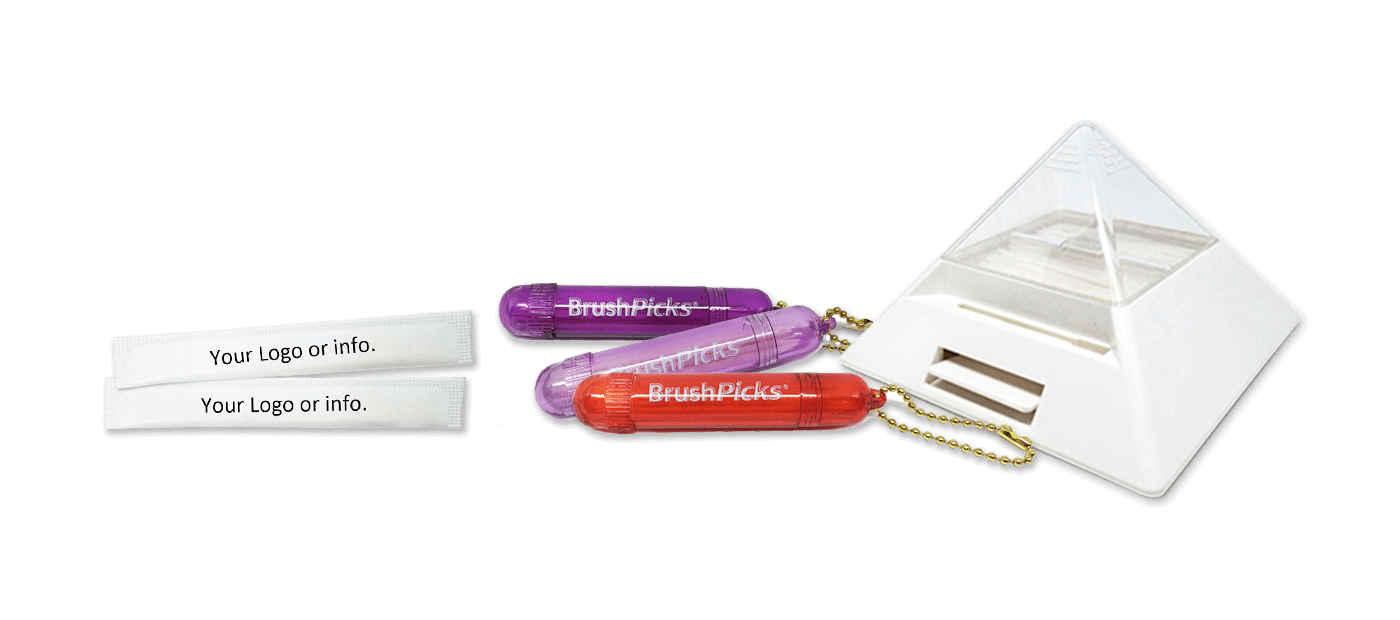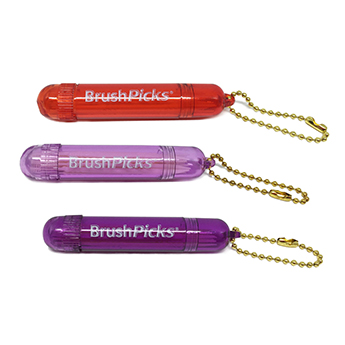 Key Chain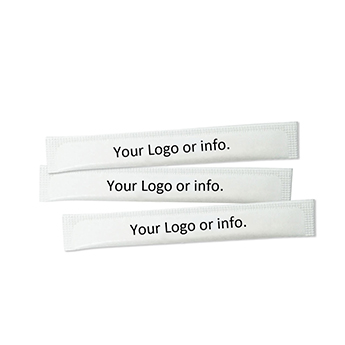 Promotion Using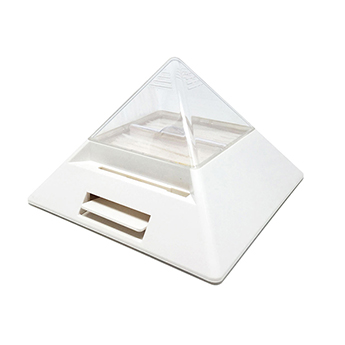 Pyramid toothpick dispenser
Suit for restaurant/airline or stores.
Small change & Big upgrade.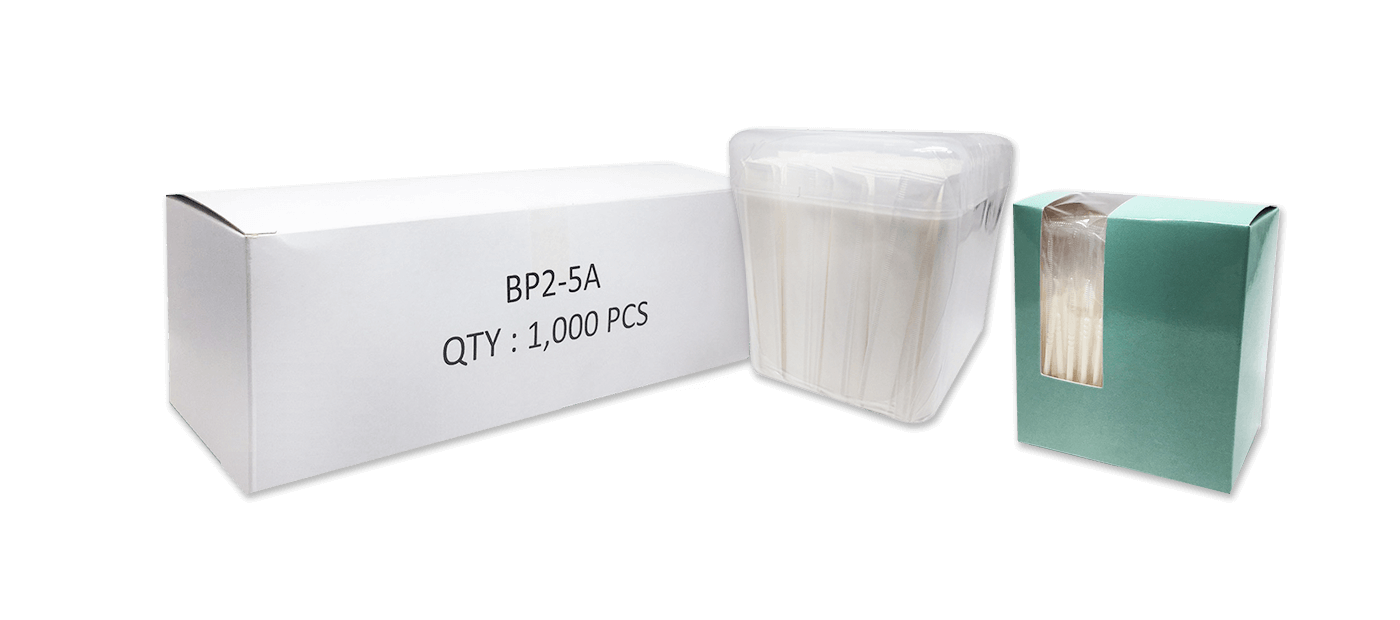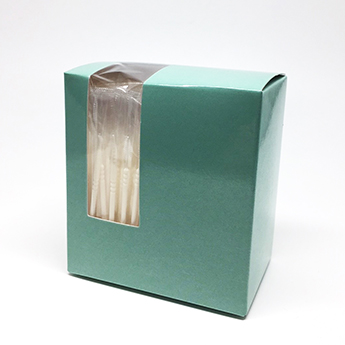 5A-300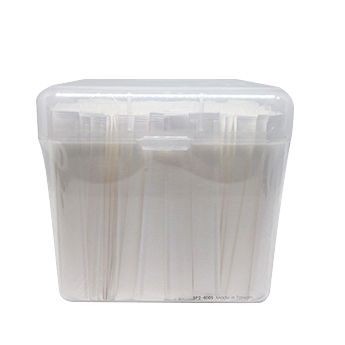 5A-400(4B)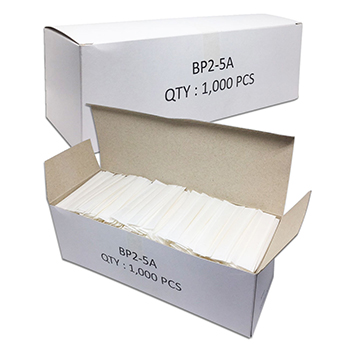 5A-1000
FIND OUR PRODUCTS

THRU THOSE CHANNELS